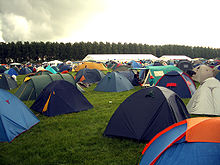 Our international friends are invited to campout with us on Saturday to Sunday, August 12-13. You'll learn how to pitch (put up) at tent, start a fire, cook campfire food, and more. This outdoor, over-night event includes games, fishing, boating, two meals (Saturday supper and Sunday breakfast) and more.
Never been camping before? That's okay. We'll teach you. You'll be sleeping in a tent with other friends (of the same gender, or of the same family). We have a limited amount of space. So registration is required (below).
What to bring:
Comfortable clothes that can get dirty
Old shoes (they will get dirty)
Extra clothes and towel if you plan to go in the boat
Flashlight if you have one
Personal items, like your toothbrush, toothpaste, deodorant, sunscreen
An extra pair of shoes (to wear clean shoes if you go in the building)
Jacket
Pillow
DO NOT BRING anything valuable, things that can be broken, or things that could get lost
Please plan to arrive at 2:00 pm. Sorry, transportation will not be provided for this event. The address for the campout is 1855 Gorrill Rd, Bowling Green. The campout will end after breakfast on Sunday morning. At the end of the campout, you'll be invited to observe or participate in Christian worship if you choose. It will end around 12:00 noon.
Registration is required for this event. Space is limited. Please register each person in your family or group individually.
Sorry, registration has ended for this event. Please enjoy our other events, including a cookout and Free Food and Furniture.