Thanksgiving Feast 2017
|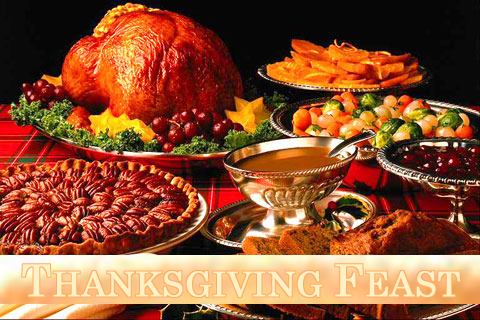 BG Covenant Church and your friends from Global Connections invite the international residents of Bowling Green to the annual Thanksgiving Feast!
Enjoy a traditional thanksgiving dinner, raffle prizes, and live entertainment for free.
Wednesday, November 22 6:30 – 9:00 pm
BG Covenant Church Building
1165 Haskins Rd (one mile north from the corner of Poe and Haskins roads)
Transportation provided from the circular lot at the Student Union, between 6:15 and 6:45 pm
Share a flyer with a friend.
See how much fun we had at last year's Thanksgiving Feast by enjoying these pictures.
You can sign up to help volunteer and bring food for the Thanksgiving Feast here.
Following the event, the Sentinel Tribune featured a nice article about the Thanksgiving Feast.