GC's Spring World Food & Fun Night – 2/21
|
GC's Spring World Food & Fun Night!
Saturday, February 21, 2015
6:00 – 9:00 pm
@ Dayspring Church (17360 N Dixie Highway)
Join us for an evening of fun and food from a variety of cultures, fun connections between Internationals & Americans, and fun entertainment!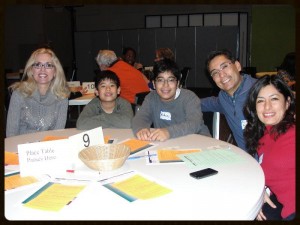 Bring a dish of food (already prepared and enough for 5-6 people) from your culture for the potluck.

Email us at info@globalconnectionsbg.org for directions. For a ride, meet in front of ISS, south end of University Hall in Faculty Parking Lot A–look for the Dayspring van. Rides will be available from 5:45–6:30 pm and after the event.
This is a child friendly event. Bring your family!
If interested, you will have the opportunity to give a cash or check donation to Global Connections at this event.