GC's Community Service Opportunity: Martha's Kitchen
|
Join us at Martha's Kitchen on Friday, 2/28 from 4:15-6:30pm! Martha's Kitchen is a non-profit organization that provides a free meal to those in our town who are experiencing financial difficulty and need a free meal. We will be serving already prepared food, cleaning up, and mingling with those who come in for a meal. No need to bring anything.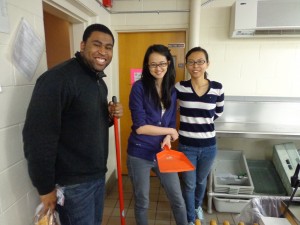 Martha's Kitchen is located at First United Methodist Church (1506 E. Wooster), right by Wendy's & Tim Horton's. Rides available if needed.
Contact Mallory by Thursday 2/27 to participate.