Global Connections' Annual Barn Dance is this Saturday, 8/30 from 5:00–9:00 pm at the Davis' Home (13421 Klopfenstein Rd). Join us for an evening of line and square dancing, eating, boating, horseshoes, volleyball, soccer, yard games, a bonfire & making s'mores and great fun!
We could still use a few more volunteers for this, as well as several food donations. If you can help in any way, please contact Mallory at mjames@globalconnectionsbg.org.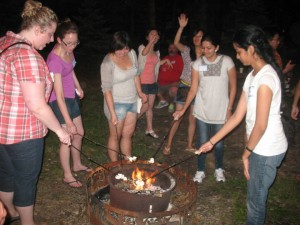 Rides will be provided from ISS (University Hall, Parking Lot A) from 4:45–5:45 pm and back to ISS. Or you may contact Mallory for directions.